H - prims
D - plates
P - palisades
00. Offer of profiles
Company TOPlast, Inc. produces more than 25 solid plastic profiles of pure, technological plastics PE, PP, ABS, PS by recycling - recovery. Each profile can be produced in different quantities, colors, or cut/adjust to the customer requirements. Plastic plates, strips, filling are used for fences and fencings, balconies, sliding gates, garden and park benches, flower pots, floors, terraces, composting, amphitheaters, posts, doorsills, gazebos, snow barriers, sand pits, trains, children elements, beams, roundabouts, covers, caps, cushions and many other products. In stock, we offer twenty thousand profiles in all colors. If desired, a custom tint for boards can be produced within 5 working days.
Prices are valid from 1.1.2011.
The price includes the profile color. Dimensional tolerance of + / - 2%. 20% VAT.
Supplement charge for a made-to-measure color tint is 15%.
Prisms
Basic Code profile


(width x thickness - length)

Cross-sectional shape
Weight


(kg)

Price


without VAT

Price


with VAT

01.
H-90 x 90 - 2500 (sand)
19
24,92 €
29,90 €
02.
H-65 x 50 - 1800 (prism - bench)
5,1
8,83 €
10,60 €
03.
H-45 x 50 - 1800
3,6
8,00 €
9,60 €
04.
H-70 x 50 - 2000
6,2
10,67 €
12,80 €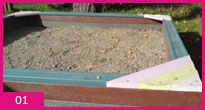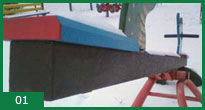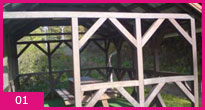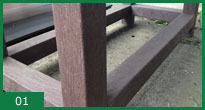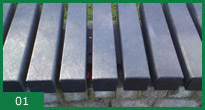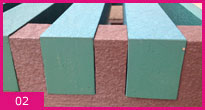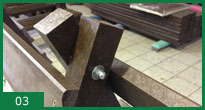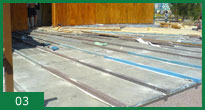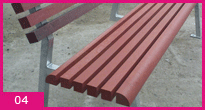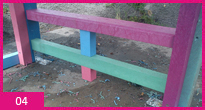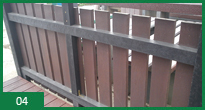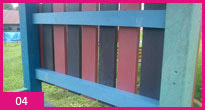 Plates
Basic Code profile


(width x thickness - length)

Cross-sectional shape
Weight


(kg)

Price


without VAT

Price


with VAT

05.
D-110 x 35 - 2000
6,8
12,33 €
14,80 €
06.
D-130 x 30 - 2000 (sliding doors, table)
6,3
11,42 €
13,70 €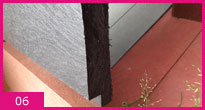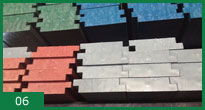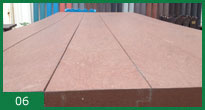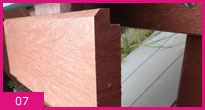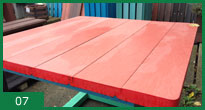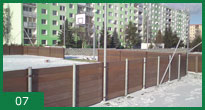 Basic Code profile


(width x thickness - length)

Cross-sectional shape
Weight


(kg)

Price


without VAT

Price


with VAT

07.

D-160 x 30 - 2000 (tongue and groove)
8
11,42 €
13,70 €
08.
D-130 x 40 - 2000
9
12,75 €
15,30 €
09.
D-110 x 25 - 1800 (flat plate, fence)
4,4
8,08 €
9,70 €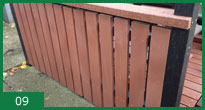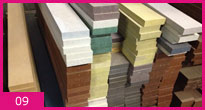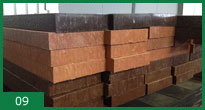 Basic Code profile


(width x thickness - length)

Cross-sectional shape
Weight


(kg)

Price


without VAT

Price


with VAT

10.
D-135 x 50 - 2000
12,5
17,75 €
21,30 €
11.
D-120 x 60 - 2200
14
19,67 €
23,60 €
12.
D-100 x 25 - 2000 (fence plate) NAJ
4
6,54 €
7,85 €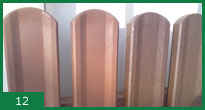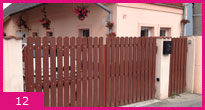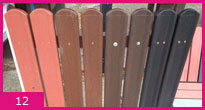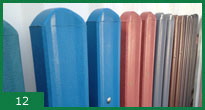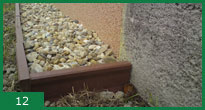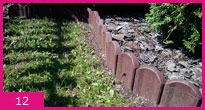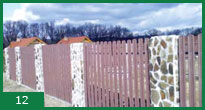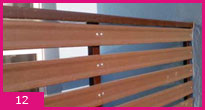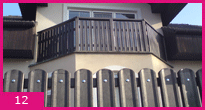 Basic Code profile


(width x thickness - length)

Cross-sectional shape
Weight


(kg)

Price


without VAT

Price


with VAT

13.
D-100 x 40 - 1500
5
9,75 €
11,70 €
14.
D-130 x 35 - 2000 (backrest of the bench) NAJ
8,4
12,92 €
15,50 €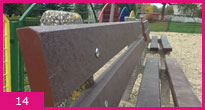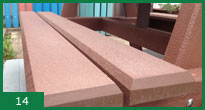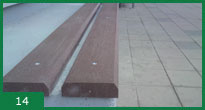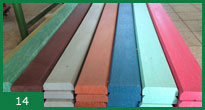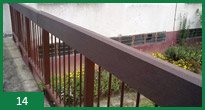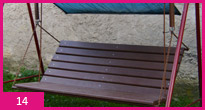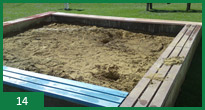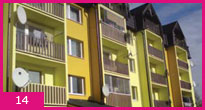 Basic Code profile


(width x thickness - length)

Cross-sectional shape
Weight


(kg)

Price


without VAT

Price


with VAT

15.
D-55 x 55 - 1800 (arc)
4,2
9,67 €
11,60 €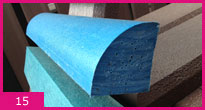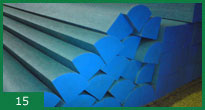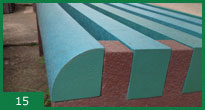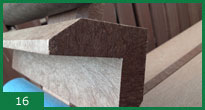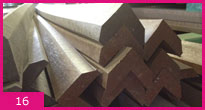 Basic Code profile


(width x thickness - length)

Cross-sectional shape
Weight


(kg)

Price


without VAT

Price


with VAT

16.
D-(80 x 80) - 25 - 1500 (L-shape)
4
9,67 €
11,60 €
17.
D-100 x 25 - 1800 (fence with a chamfer)
4
8,25 €
9,90 €
18.
D-120 x 50 - 2200 (seat of the bench) NAJ
12,3
17,08 €
20,50 €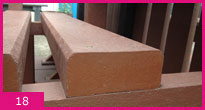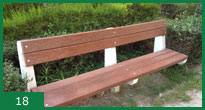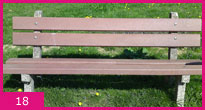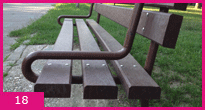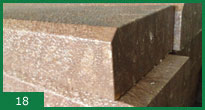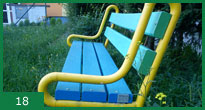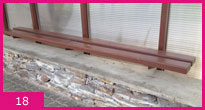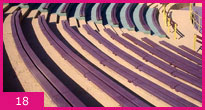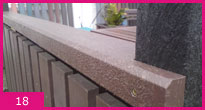 Basic Code profile


(width x thickness - length)

Cross-sectional shape
Weight


(kg)

Price


without VAT

Price


with VAT

19.
D-120 x 40 - 2200 (terraces, stairs) NAJ
10
17,08 €
20,50 €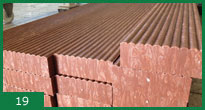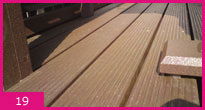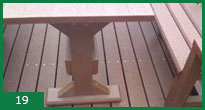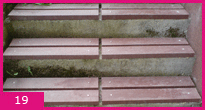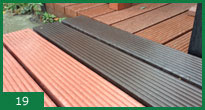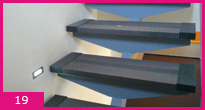 Palisades
Basic Code profile


(width x thickness - length)

Cross-sectional shape
Weight


(kg)

Price


without VAT

Price


with VAT

20.
P-160-2500 (palisades)
P-160-2200 (landscaping)
P-160-1800 (beams)
38,5
36
26,5
63,08 €
56,42 €
43,92 €
75,70 €
67,70 €
52,70 €
21.
P-110-2500
19
32,25 €
38,70 €
22.
P-85-2500
12
19,42 €
23,30 €
23.
P-60-2500 (indicative columns)
6
10,50 €
12,60 €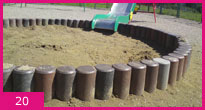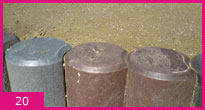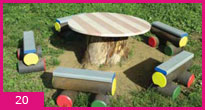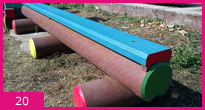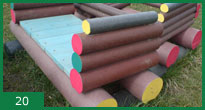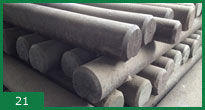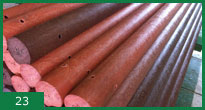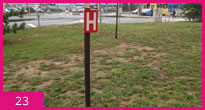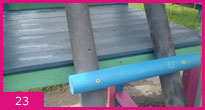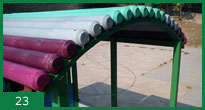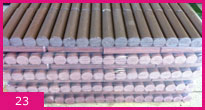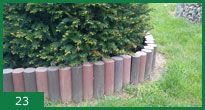 Ordering Procedure:
Profile selection
Number of pieces
Color
Dimensions
Payment
Import